Pop-Up Picks is a recurring series in The Post and Courier's Food Section that previews an upcoming pop-up breakfast, lunch or dinner and the chefs behind it.
Stability is hard to come by for Charleston pop-ups. You might even say that the lack of a consistent schedule is an occupational hazard.
Consider Bok Choy Boy, owned by Setrini Sison, one of the fortunate ones.
The chef, whose dishes span eastern Asia and draw on his Filipino roots, has occupied the small kitchen at Avondale brewery Charles Towne Fermentory since he departed Port of Call Food + Brew Hall last year.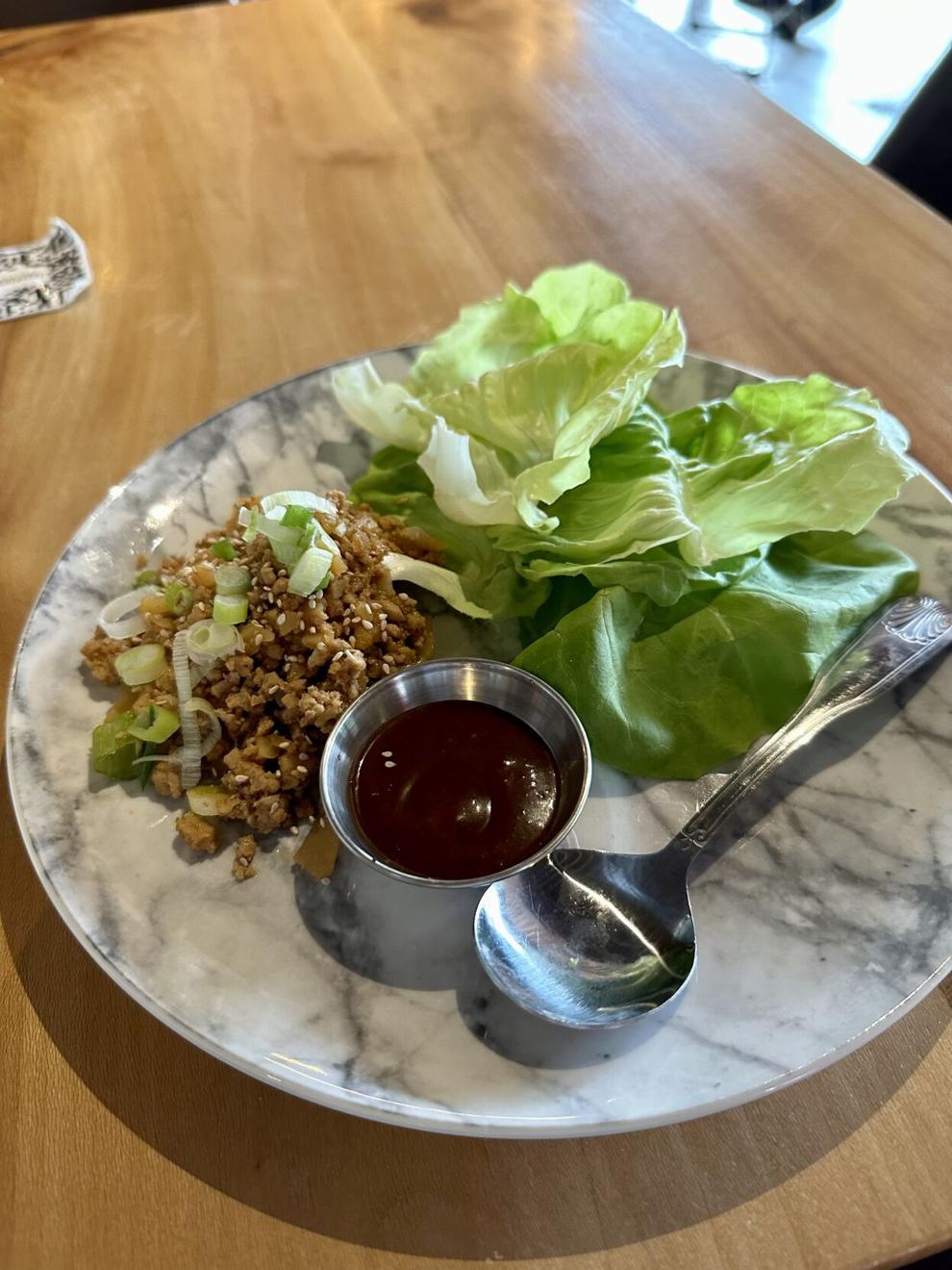 The result has been a winning formula for the brewery and Avondale residents who can now swing by for a Yacht Party lager and bowl of drunk noodles, tossed in a sauce made using Charles Towne Fermentory beer. 
I have been eating Sison's food for years, but I had yet to swing by and see his new setup, where he's serving daily starting at 4 p.m. 
On this particular Thursday, most patrons had come for the beer, not the food. I watched as almost every single one, however, slowly started to study Bok Choy Boy's menu. Soon after, a table playing UNO had a plate of dumplings in front of them, and a middle-age man was leaving with a four-pack of beer and two takeout boxes. 
For me, it was pork lettuce wraps and a sour IPA. 
The ground meat, spotted with slivers of scallion, is served next to soft Bibb lettuce and a sticky peanut hoisin sauce. The greens and pork are soft, so the plate needs texture — that comes in the form of diced water chestnuts, barely noticeable at first glance. 
When combined in a wrap, I get a bite that's sweet without any heat. While this was not my intention, it paired extremely well with Charles Towne Fermentory's Swimmingo IPA, a sour beer that's enhanced by lime, orange and vanilla. 
I tend to overfill my lettuce wraps, meaning I had some leftover greenery. It turns out, lettuce and peanut hoisin sauce is a good combination all on its own. 
For more information on Bok Choy Boy, follow the pop-up on Instagram @bokchoyboyfood.